One of the best things about traveling with A Spoonful of Sherman through the UK (and soon Ireland) is getting to know the towns and the people nestled in these interesting corners of the world.
I've particularly enjoyed meeting the theatre-goers and enthusiasts. It's remarkable how much of theatre in the provinces is sustained solely through the efforts of selfless volunteers. Most of these theaters have been rescued financially at some point, by independent "angel" investors. And, town-to-town I've found a core of enthusiastic volunteers who work, day in and day out at the front of house as well as backstage keeping their respective theaters alive and vibrant.
I wanted to say, "Thank you" to all these noble folks and here's how I've been doing it.
Last night, (May 8th) I presented a limited edition giclée canvas print of my father's 1970 self portrait to the New Theatre Royal in Lincoln.
I've made similar presentations to some of the theaters that have hosted our show, A Spoonful of Sherman, on its premier UK/Ireland tour. I have asked in return, only that they display the painting in a prominent place within the venue.
As some of you may know, I produced art shows of my father's work in the past. This was one of the pieces that we featured back then, as well. The giclées are ultra-high resolution, museum quality reproductions of the original artwork and because they are reproduced on canvas, and as such, they are virtually indistinguishable from the original painting.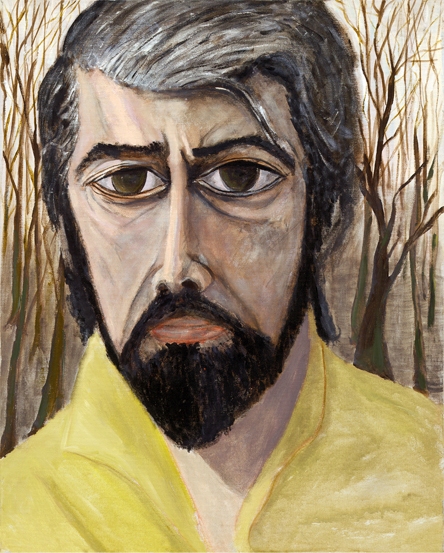 I am delighted that theatre goers across the country will now enter their local playhouses, greeted by my father's self portrait. First, I believe they will be struck by the image itself, my father's bold eyes, strong lines and colors. Then, they'll look down at the plaque affixed to the frame.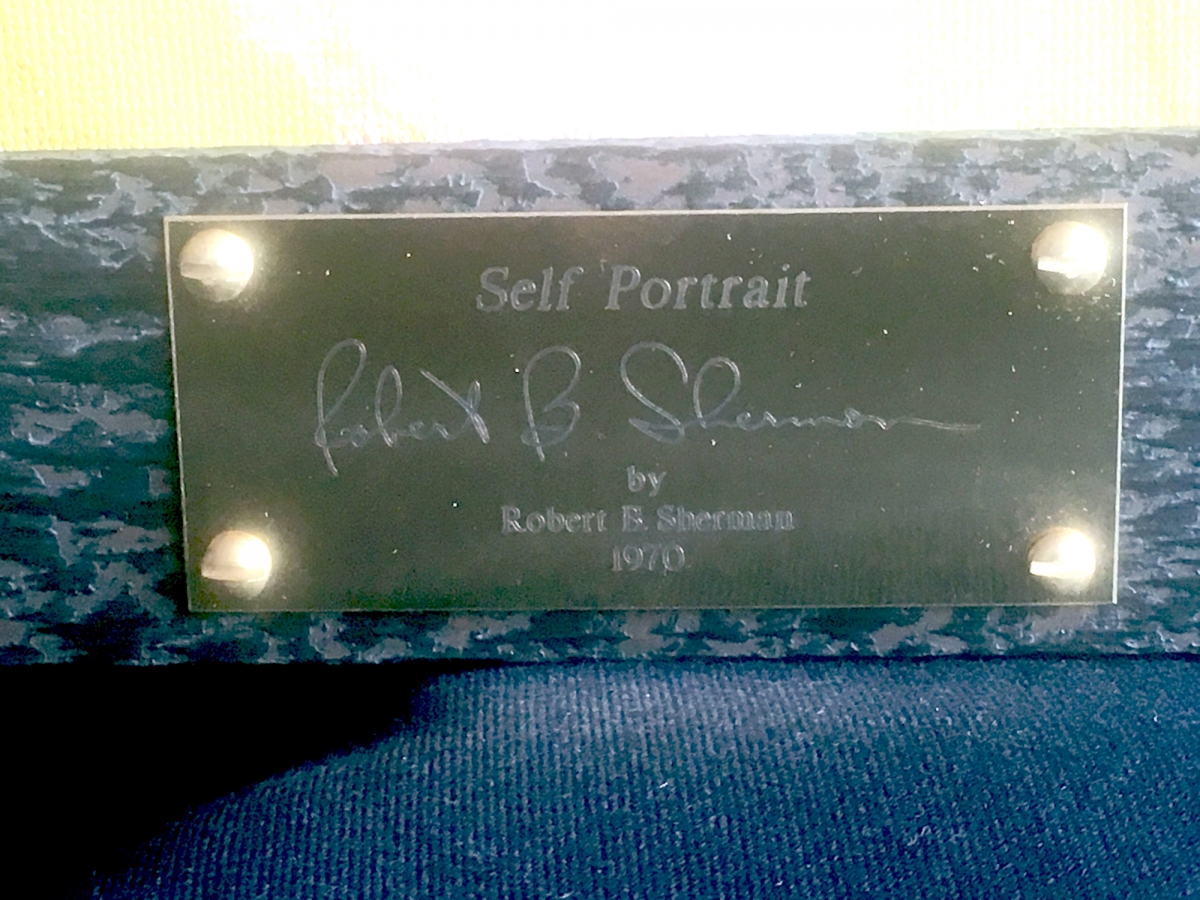 There they'll find a name they will possibly recognize. Some will instantly make the connection while others may only acknowledge that they've "seen the name somewhere before". At some point it will click though. They'll realize that the same man (who along with his brother) wrote so many classic musical song scores, was really a man of eclectic and myriad talents. Hopefully it will spawn a deeper interest in my family's work and encourage a pursuit to learn more.
Be on the lookout for Robert B. Sherman's self portrait at the following prominent theaters:
The Tivoli Theatre in Aberdeen (Scotland); The Yvonne Arnaud Theatre in Guildford (England); The Shanklin Theatre on The Isle of Wight (England); The Wyvern Theatre in Swindon (England); The Octagon Theatre in Yeovil (England); The Riverfront Theatre in Newport (Wales) and The New Theatre Royal in Lincoln (England). Portraits will also be on display at The Theatre Royal in Windsor (England) and The Eden Court Theatre in Inverness (Scotland) among other venues which are being finalized now.
A Spoonful of Sherman plays one more night in Lincoln (May 9th) and then it's off to Weston-Super-Mare, Exeter and then Barnstaple.
The tour schedule and ticket purchasing can be accessed here:
http://aspoonfulofsherman.com/#tourdates
Robbie Sherman